Are you ready to become a yoga teacher, but you want to be sure your training experience will truly knock your socks off? Becoming a yoga teacher is an experience that should change your life, so it's important to choose an amazing program in a wonderful location. You have so many choices when it comes to your yoga teacher training, but we're here to tell you that The Goddess Garden in Cahuita, Costa Rica is the best! Here's why!
Why You Should Join The Goddess Garden's Unique Yoga Teacher Training in Costa Rica
1. Total Immersion
Unlike some trainings you might take in increments closer to home, yoga teacher trainings at The Goddess Garden provide you with a fully immersive experience. This is a total commitment to your practice and learning yoga as a craft. When you dedicate a full two weeks to yoga and meditation, you deepen your relationship with yoga and learn what it truly means for you and your life.
When your time in Cahuita, Costa Rica is finished, you will have no hesitations about the quality of your training, and return home with the confidence you need to give the gift of yoga to the world!
2. Total Health
During your time in Cahuita, Costa Rica, not only will you be committing to your practice, but you will also dedicate energy to improving your overall health. Of course, all of the asana and meditation practice will benefit your physical and mental well-being. But here at The Goddess Garden, we provide opportunities for holistic healing.
Our outstanding menu is fresh, local and great for you. We can even make it Ayurveda-focused to give you a more well-rounded yoga teacher training experience.
You're sure to get plenty of exercise, sunshine and fresh air, either in our amazing pool area or on our miles of sandy beaches. Cahuita, Costa Rica is right on the Caribbean Sea, so there is no lack of beautiful weather or turquoise sea to delight your senses and make your workouts the best they can be.
Finally, you can complete your self-care regimen by enjoying massages (which can also be Ayurvedic) and facials at our full-service spa. We truly have something for every aspect of your fitness!
3. Maximum Adventure
If you're traveling to an exotic locale for your yoga teacher training, it's likely that you have a thirst for adventure. To this end, Cahuita, Costa Rica will not disappoint!
Outside of your teacher training, any of the fun activities that a tropical vacation has to offer are right in our backyard, so you can work hard and play hard.
Our eco tours are sure to provide something for everyone: we offer ziplining, surfing lessons, sea kayaking, jungle hikes, bird watching, chocolate tours, and more!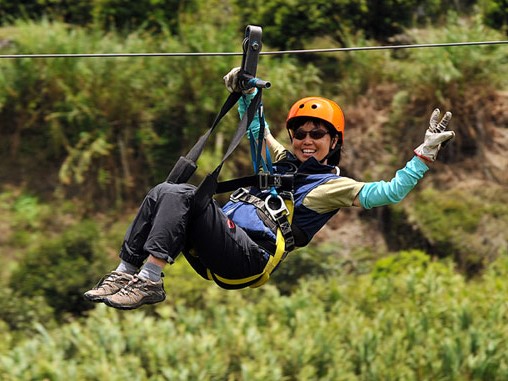 Not to mention that you can experience all of this amidst a vibrantly unique Costa Rican vibe. Cahuita, Costa Rica's mix of Caribbean, Cajun and Central American influences make it a hub of delicious food, music and culture that is sure to feed your wanderlust exactly what it needs!
4. Connection With Nature
It has been proven time and time again that connection with nature is important for our physical and mental well-being. There's no better place than Cahuita, Costa Rica to get your healthy dose of nature.
Our simple yet elegant resort is built right into the jungle, and our property backs directly up to the pristine Caribbean Sea. It will take you zero effort to connect with nature here. We coexist with some of the most beautiful plants and animals on the planet, and you'll be right here to see and experience it all.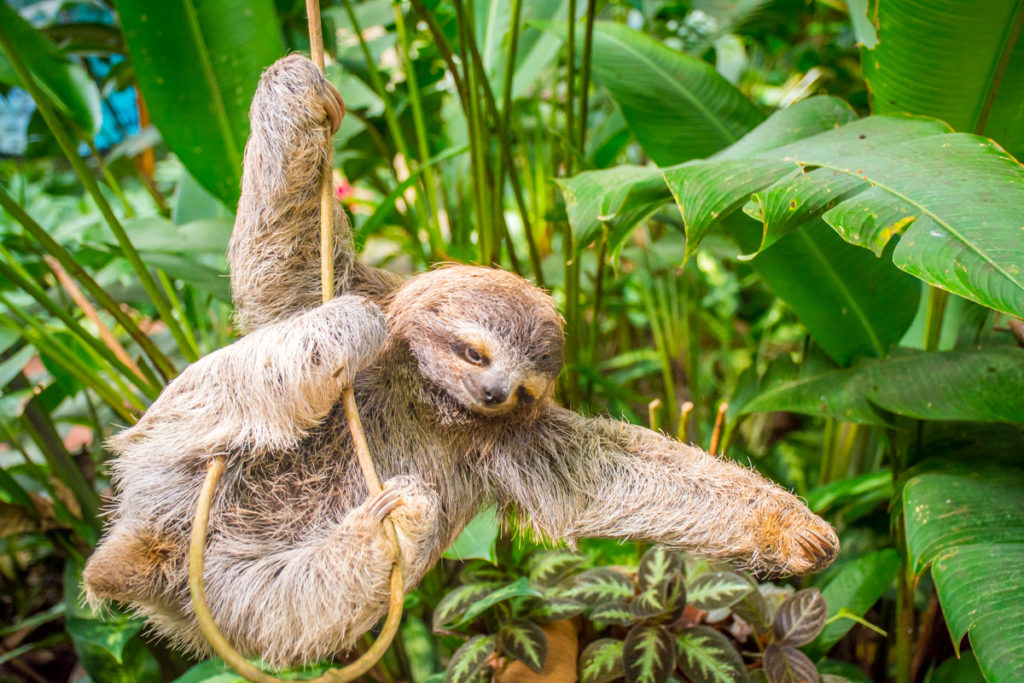 Also, we built The Goddess Garden with Costa Rica's natural resources in mind. We are a proper eco resort, which means our structures were built to preserve the local flora and fauna and we make great efforts to minimize our water usage and waste production. So you can rest easy knowing that we care about and love this planet just as much as you do.
5. Amazing Community
Since Costa Rica is a popular location for yoga teacher trainings, you are sure to find a quality and diverse tribe in your fellow yogis. One of the best things about a yoga teacher training in Costa Rica is the meaningful connection you make with the other people in your program. You will make friends for life, likely from all over the planet! This means you will have support and opportunity all over the globe for your yoga journey.
Cahuita, Costa Rica is a truly amazing place to experience. With so many great trainings to choose from, so much adventure to be had, and a truly nourishing and immersive environment, The Goddess Garden is a unique and fabulous choice for your yoga teacher training. Contact us to get started on your once-in-a-lifetime journey today!