Wellness retreats are becoming a big trend these days, and it's no surprise! "Self-care" is a bit of a buzzword, but that doesn't mean it isn't important. You lead a busy life, and you have a lot of people who depend on you: friends, family members, co-workers, your community….the list is long! In order to be your best self for the important people and things in your life, you have to take care of yourself first.
Here is why we know that you need a yoga and wellness retreat in Costa Rica right now!
#7: Life is Stressful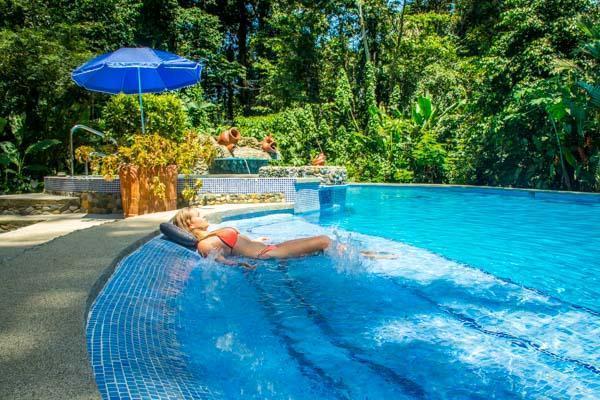 This is no secret: modern life is hectic and can be a source of a lot of stress. We are constantly busy and have a myriad of things to occupy our time and our minds. A yoga and wellness retreat in Costa Rica is the perfect way to counteract burnout.
You might be experiencing classic symptoms of stress and burnout such as:
*trouble sleeping
*less-than-ideal diet and exercise habits
*back pain or other physical ailments
*performance issues at work or in relationships
*Irritability
*being disorganized
*lack of focus
These are sure signs that you need a break. During a yoga and wellness retreat in Costa Rica, you'll have access to healthy food, a consistent daily schedule, and plenty of opportunities for real downtime. You need and deserve a chance to fully unwind and reset your habits so you can return to your life refreshed, re-inspired and re-energized!
#6: You Could Use a Detox
We're talking about diet and digital, here. A busy, stressful lifestyle can lead us away from establishing and maintaining healthy eating habits. Too many of us neglect our most basic pillar of health, eating too much junk and not drinking nearly enough water. We believe the concept of food as medicine is very important: good health starts with prevention, and that means feeding your body nutritious, wholesome things so it can function at its best.
Our fresh, farm-to-table meals are crafted with your health in mind. We locally source ingredients whenever we can, and create our menu with gluten-free and vegan options to accommodate your food requirements and preferences. We can even customize your diet to your Ayurvedic dosha type so the meals during your vacation are optimal for your unique body.
We also help you detox digitally. With so much beauty to explore at our gorgeous resort in the Costa Rican rainforest, plenty of opportunity for relaxation or great conversation with your fellow retreaters, and yoga and meditation classes to enhance your practice, you won't even want to check your email or look at your phone! A digital detox is a fantastic way to de-stress and can be a great practice even when you're at home. We encourage you to ditch the distractions and enhance your yoga and wellness retreat in Costa Rica by fully embracing the present moment!
#5: Your Practice Needs a Facelift
Maybe your yoga mat has been gathering dust. Maybe you feel like your practice is getting stale. Perhaps you feel like you've reached a plateau and want to learn more about yoga or meditation. Whatever the case may be, a yoga and wellness retreat to Costa Rica is a fantastic way to reconnect with your practice.
You know you feel your best physically, mentally and spiritually when you set aside regular time for asana and meditation. A yoga and wellness retreat in Costa Rica will breathe new life into yoga, whatever it means for you. We'll help you get back into a consistent routine of practice with daily classes, and one of our upcoming retreats is sure to teach you something new or help you get inspired.
#4: Your Wanderlust Demands Satisfaction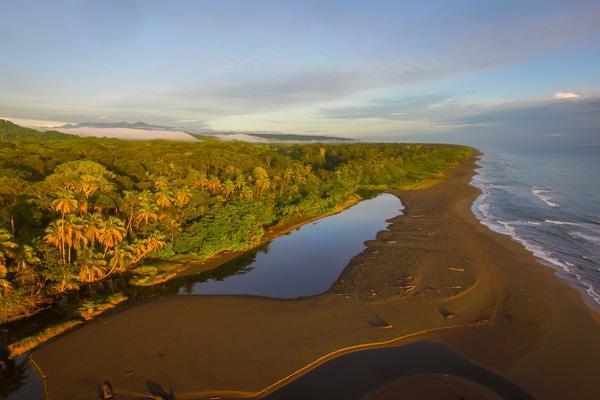 Science is proving more and more that travel is good for your health. It has the potential to relieve stress, enhance creativity, make your personality more adaptable, and boost your overall happiness. A yoga and wellness retreat in Costa Rica will not disappoint in this arena. Not only will you be whisked away to a tropical paradise in a foreign country, but we have plenty of opportunity for adventure during your stay with us. Your gypsy soul will thank you!
#3: You Deserve a Spa Day (Or Week!)
You work hard! Between your job, your day-to-day hustle to get your to-do list done, and obligations to family, community and friends, it's hard to find true downtime. A yoga and wellness vacation is the perfect opportunity to fully relax and rebalance. We have Ayurvedic spa treatments that will not only pamper and deeply de-stress you, but will also get you on your path to health and wellness.
We offer massages and therapies like Reiki, Deep Tissue, reflexology and Shaman cures using local healing plants. Our goal is to bring your mind and body back into harmony so you can give all of your focus to your yoga and meditation practice. We want to help you achieve your optimal level of wellness so you can return home the best version of yourself.
#2: You've Lost Touch With Nature
It's no secret that regularly being in nature and near the ocean improves our health and happiness. Especially if you live in a city, it's hard to find opportunities to reap the benefits of fresh air and open spaces. During your yoga and wellness retreat in Costa Rica, nature can hardly be avoided! Our resort was built right in the heart of the rainforest with great care not to destroy any natural habitat so you are fully immersed in this amazing place we call home.
The crashing waves of the Caribbean Sea will lull you to sleep at night, and the sounds of the jungle wildlife will complement your yoga and meditation sessions in our open-air studios. We can think of nothing better to refresh and rejuvenate you than a stay at our one-of-a-kind eco resort!
#1: Science Says It Will Make You Happier!
In a previous post, we explored the idea that a vacation can actually make you a happier person. Science is proving that this is true! Your mood will improve, you will immediately de-stress and work actively on skills to help you combat stress back at home (yoga and meditation, anyone?), and your mental health is positively impacted. If that's not evidence enough to book your yoga and wellness retreat in Costa Rica right now, then we don't know what is!
We'd love nothing more than to help get you started on your path to health. A yoga and wellness retreat in Costa Rica may be just the thing to bring vitality, longevity and happiness back into your busy life!
To learn more visit: https://thegoddessgarden.com/