So, you've booked your yoga vacation to Costa Rica! You're ready for a week of peace, relaxation and self-care so you can return home fresh, balanced and inspired. You'll get regular sessions of yoga and meditation, healthy meals every day, and plenty of sleep. But there's one thing that any proper yoga vacation needs: Ayurvedic spa treatments.
What is Ayurveda?
Ayurveda is an ancient healing technique that can be used in a practical way to bring balance and well-being into your body and life. In Sanskrit, it literally means "Life Knowledge," and translates into cultivating unity in your mind, body and spirit through diet, yoga and lifestyle modifications.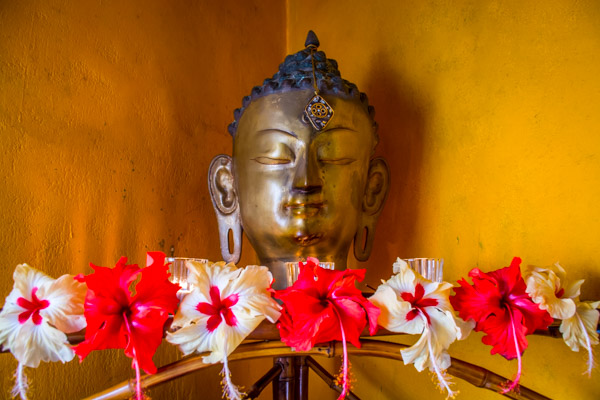 Imbalances can be addressed through learning a person's unique energetic makeup and mind/body type, also known as their dominant dosha. It is believed that we are all born with our own unique doshic balance, and this balance can be thrown into disharmony by various environmental and energetic factors. Imbalance can be the cause of many issues such as physical and mental discomfort, undesirable health-related symptoms, and eventually disease.
In short, Ayurveda encourages us to know ourselves and the normal tendencies of our doshas in order to live the healthiest, happiest lives we can. When you join us for your yoga vacation in Costa Rica, we will assess your individual doshic balance in order to give you the most customized experience possible.
Through yoga and meditation, dietary balance and Ayurvedic spa treatments, we hope to give you a well-rounded approach to bringing you and your life back into harmony so you can return home your best self!
Our Ayurvedic Spa Treatments
1. Pristhabhyanga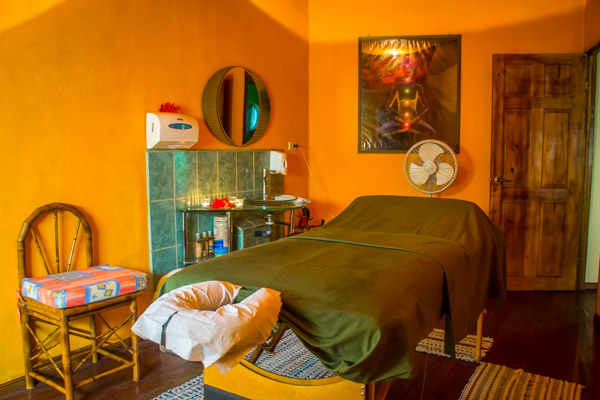 Your back is arguably the most important thing in your body to stay healthy and active. After all, it is the core of what supports you throughout your daily life. Whether you spend your days on your feet or in an office chair, you are bound to create some sort of imbalance in your spine and the muscles of your back. Here is where Prsthabhyanga comes in.
For this Ayurvedic spa treatment, we customize a massage oil blend using essential oils that are specific to your doshic balance, then use it to work out the various tensions in your back. Through pressure points (Marma points) and healing touch, our therapists will soothe and relax your muscles, improve your circulation, provide spinal relief, and decrease anxiety levels. You're sure to leave this session feeling blissed out and refreshed!
2. Marabbhyanga
This Ayurvedic spa treatment takes the Pristhabhyanga treatment to the next level. Stimulating your marma points, it is a stronger and longer full body oil massage. It will help the healing of backaches and release tension for comprehensive stress release and balance. You'll be calm and balanced from head to toe.
3. Abhyanga
While Abhyanga usually refers to self-massage and is an integral part of Ayurvedic self-care, this Ayurvedic spa treatment is especially grounding and relaxing for Vata dosha imbalances. It nourishes the entire body to decrease the effects of aging, moves your lymphs for detoxification, and can help you sleep more deeply. In short, this massage could be the perfect compliment to your yoga vacation in Costa Rica, and can give you the most well-rounded Ayurvedic experience.
4. Kansu
There's no doubt that your feet can carry a lot of the stress and tension of daily life. After all, they carry you around the world, and are your constant connection to our Mother Earth. Our Kansu Ayurvedic spa treatment incorporates Indian foot reflexology and a meditative foot soak to rejuvenate you from the base. You'll cultivate peace of mind, and detoxify and stimulate the proper functioning of your vital body organs. A Kansu massage is beneficial for all doshic constitutions, and can be a very beneficial addition to an all-body massage.
5. Udara
Healthy digestion is an important piece of complete health and wellness. Our lifestyle and diet can both contribute to poor gut function. In tandem with a healthy, fresh diet, our Udara stomach massage will improve your digestion and create harmony in your inner organs.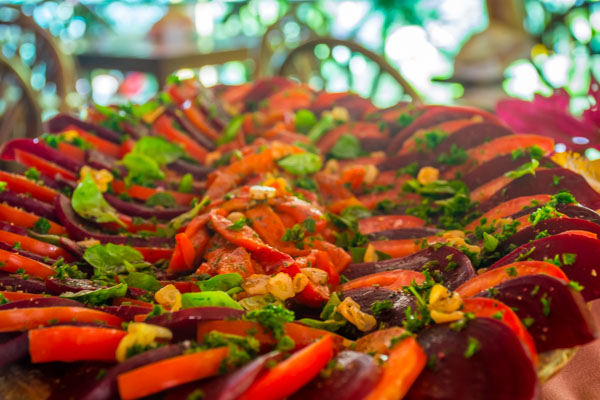 All of our Ayurvedic spa treatments have one goal in mind for you: to help bring your body, mind and spirit back into harmony. We will address your specific doshic makeup and assess imbalances to give you a week of specific dietary, yogic and spa modalities to get your health and well-being back on track. We're excited to have you come stay with us and allow us to get you refreshed, rejuvenated and ready to live your healthiest, happiest life possible!