As temperatures continue to drop and records are being set as the coldest winter in living memory, many are wondering how to escape to warmer weather. Relief may be closer than you think! While we could go on and on about what makes Costa Rica so unique, here are five reasons you should avoid the bomb cyclone battering the northern hemisphere with a trip to Costa Rica!
5 Reasons to Avoid the Bomb Cyclone in Costa Rica
In Costa Rica It's Summer!
While technically Costa Rica lies in the Northern Hemisphere, December through April mark the High Season, also known as dry season. The locals go so far as to call this time of year verano, which translates directly into English as "summer." During this time the country rarely sees rainfall compared to other months of the year and temperatures near the coast reach their hottest, in many places averaging a comfortable 80 degrees. So be sure to pack plenty of sunscreen as the summer sun can be surprisingly powerful on unprotected skin.
The Beaches Are Beautiful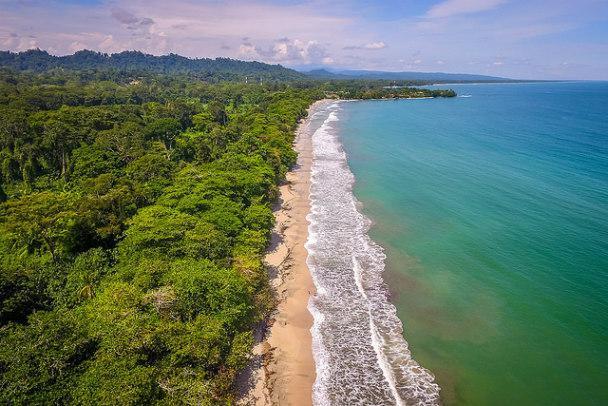 From coast to coast, there are countless beaches just beckoning to be explored. Particularly stunning are the Caribbean's warm turquoise waters. Right here in Cahuita, where The Goddess Garden is located, you'll find a sandy selection of secluded beaches. Playa Negra just in front of our property is a long stretch of pristine beach that you'll more than likely have all to yourself. Another special spot in the area is Cahuita National Park. This stunning white sand beach along with its shimmering water and vibrant coral make it a must visit any time of year!
Walk With Nature
Escape the bomb cyclone this winter and get back in touch with green and vibrant nature! With over 25% of the country categorized as protected or National Park land, there is no shortage of pristine rainforest to explore. As you walk the coastal path in Cahuita National Park keep an eye out for wild monkeys, sloths, toucans and much more that call the National Park home. The Goddess Garden is also host to its own private nature paths where you can mingle with the region's oldest tree among other varieties of plants, flowers and animals. If you find it difficult to spot wildlife on your own or simply want to increase your odds, we recommend you pay a visit to the Jaguar Rescue Center in Puerto Viejo. The rehabilitation center helps injured and abandoned animals to be released back into the wild.
Friendly Faces
It's no mistake that Costa Rica has shown up near the top of the happiness index multiple years running. Costa Rica is consistently ranked as one of the happiest countries on Earth. This results in some of the friendliest and smiley locals in the world. When the standard greeting is Pura Vida (pure life), then you know you've come across something special.
It's Good For Your Health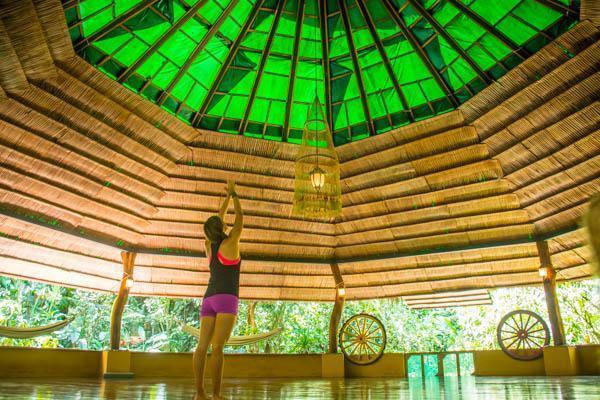 Not only is Costa Rica one of the leaders in renewable energy, running solely on it over 300 days in 2017, it also has no standing army. Instead, the government spends its money on primary education and sustaining National Parks. This creates an environment that is centered around harmony with nature and mindful living, making it the ideal location for yoga retreats and teacher trainings, ayurvedic experiences, spa immersions. The lush jungle also creates ample amounts of freshly oxygenated air. There are few things better for the soul than a deep breath and a downward-facing dog in paradise.
What are you waiting for? Escape the brutal cold of winter and thaw out on Costa Rica's sunny shores.
Learn More About Vacationing In Costa Rica