Once again, we're nearing the end of another great year. Time flies, and we hope it's because you've been having a fun-filled, successful, and blessed year. But if you're like many people, it's possible that you haven't accomplished one goal for the year: a vacation! So, just in case you need that extra push to convince you that you need and deserve a yoga retreat in Costa Rica to finish your year the right way, here are 10 reasons for you. We dare you not to book one after reading this post!
10 Reasons You Need to End Your Year With a Yoga Retreat in Costa Rica
10. Celebrate the End of a Successful Year
Whether in your personal or professional life, we're willing to bet that you've set goals for the new year and worked hard to meet them. This is certainly cause for celebration! And, we can think of no better way to celebrate than with a balmy getaway to the Caribbean beaches of Costa Rica. You deserve a reward for all your hard work and all the obstacles you've overcome to make this year what it has been. Even if you haven't quite reached your goals, a yoga retreat can be the perfect way to recharge, re-center and re-inspire yourself to be the best you can be in 2018.
9. Use It Or Lose It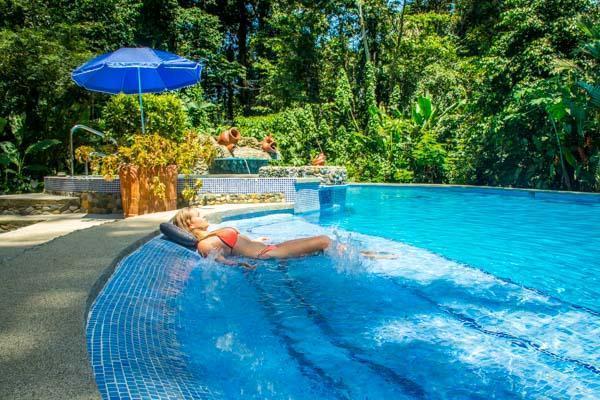 Your vacation time, we mean! It's easy to let the days and weeks zoom by. In January, you have the best intentions to get away in the next 12 months, but all of a sudden it's November and you haven't kept your promise to yourself. Let's face it, time flies and we all get caught up in daily business and forget to schedule vacations. Even more easily forgotten is how important a vacation is for your health. Especially if you have a job where your paid time off doesn't roll over to next year, a yoga retreat in Costa Rica is the perfect opportunity to use it up before you lose it. You won't regret a week or two in paradise, we promise!
8. Cash in Those Frequent Flyer Miles
If you're one of the many people in this world who uses your credit card wisely to rack up frequent flyer miles, you're making a great choice! Paying bills with your card, paying the card off each month and getting rewarded with great credit and free flights? It's a win-win! However, it's a win-lose if you never use those points to travel! The end of the year is a great time to cash in on all those months of adulating and have some fun. Plus, flights to Costa Rica will usually leave you with points to spare, and it's super easy to get to The Goddess Garden from the airport. Why are your bags not already packed?!
7. Escape the Chill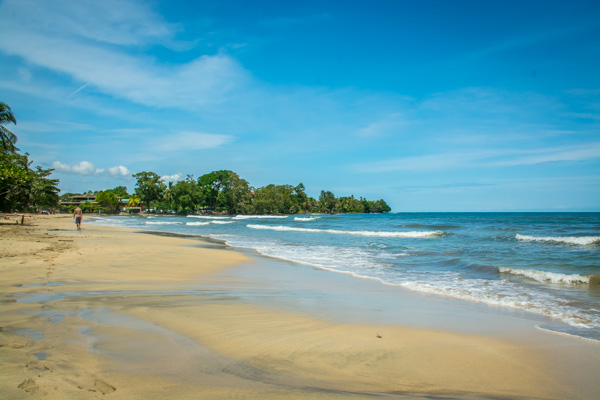 This one doesn't need much explanation. November is the beginning of the true cold season for much of the U.S. Sure, it's fun to get your sweaters and parka out of the attic, experience that first charming snowfall, and cuddle up with your favorite pumpkin spice latte a couple of times. But if you're honest with yourself as you're scraping the ice off your windshield for the 2nd time in one day, you are definitely daydreaming about getting in that vehicle once it warms up and driving straight for the equator. Don't worry friend, we'll welcome you with open arms, tropical climates and sandy beaches!
6. Take a Break From the Holidays…
…Or escape them altogether! Have you ever envied that one family we all know that goes to Cabo every Christmas instead of sticking around for traditional merriment? We all have! Of course, it's the most wonderful time of the year, but it can also involve quite a bit of stress. Between decorating, shopping (Black Friday- eeeek!), cooking, hosting friends and family, and all that comes with winter festivities, there's no shame in wanting or needing a break. Whether you want a getaway between gatherings or you'd like to skip them altogether, a yoga retreat in Costa Rica could be exactly what you need to keep you in the holiday spirit (and a spa day or two couldn't hurt either)!
5. Bust Out Your Beach Bod One Last Time
Speaking of the holidays, before you contend with all the deliciousness that inevitably helps us pack on a few pounds for winter hibernation, you should definitely get in some more beach time. You worked hard this spring to get ready for warm weather, so don't pack away your swimsuit just yet! During your yoga retreat in Costa Rica, you'll have balmy weather to enjoy our poolside oasis and a few romps in the sun and sand. Plus, all the yoga you'll be doing and all the healthy food you eat will help you stay svelte as you head into the winter months. Call it a head start on next year's "beach bod!"
4. Refresh Your Practice
Maybe you've fallen into a routine on your mat and have hit a plateau, or maybe you've gotten busy and your meditation cushion has gathered a bit of dust between sessions. Don't worry! We're here to get you back on track. There's nothing like a week or two of yoga and meditation in our sacred spaces to breathe life back into your relationship with your practice.
3. Jump-Start Your New Year's Resolutions
The end of the year is a time for reflection. We look back at all that we've accomplished or fallen short on, then set new goals for ourselves. Unfortunately, and for many reasons, we tend to let our New Year's resolutions fall by the wayside quicker than we'd like to admit. So why not start them early and set yourself up for success?
The Goddess Garden is a peaceful, consistent environment for you to focus in on your yoga, meditation, and goals for a thriving lifestyle. You'll set up healthy habits and routines so that when you return home, you can leap into 2018 determined and armed with the right tools to make your yoga goals stick for the next 12 months and beyond.
2. End the Year in Peace
Speaking of starting 2018 right, doesn't it sound amazing to move into it gracefully and with a clear mind? The finale of something completed and the blooming of something yet to come is a complicated transition for everyone, both mentally and emotionally. During your week with us, you can create space to close out this year of your life and create an inspired vision for the new one.
1. Create a Grand Finale
You've worked hard, you've had a bunch of new experiences, and you've had ups and downs. This year deserves to be bid farewell with a bang! What better way to commemorate the year than with a week or two in paradise filled with yoga, positivity and adventure? This year has been unforgettable, so why not end it with something even more memorable like a yoga retreat in Costa Rica?
Are you convinced yet? A yoga retreat in Costa Rica is right for the end of your year in so many ways. We want to challenge you to wrap up the year in a positive mindset so you can be fresh and ready for whatever this brand new year brings. So, whether you want to join one of our upcoming retreats or just stay with us for an unstructured week of peace, bliss and warmth, we are happy to have you!
Do you have a tradition of rewarding yourself at year's end? Do you like to get away from it all during the crazy holiday season? Feel free to share your favorite end-of-year travel traditions with us in the comments!