When planning a trip to Costa Rica, it can be tough to decide whether the Caribbean or Pacific Coast is more your style. While it is possible to visit both, if you're limited on time then here is a side by side comparison of what to expect.
Costa Rica: Pacific vs Caribbean Coast
Top Activities
Volcanoes
No Costa Rican vacation is complete without seeing on of these massive cone-shaped domes. Many of the best volcanoes are located in the middle of the country so whether your headed East or West out of San Jose, you'll have an opportunity to visit at least one.
Pacific – If you're headed west, check out Arenal. One of the most popular tourist towns in Costa Rica, the views from the town always look upon the looming volcano. Although currently in a resting phase, Arenal has been country's most active volcano for the past 43 years.
Caribbean – Headed East, make your way to either Poas or Irazu. At the time of writing, due to recent activity the Poas volcano is closed so we recommend stopping at Irazu on your way to the Caribbean Coast.
Beaches
Costa Rica is famous for its stunning stretches of white sand beaches lined with palm trees and jungle life. While the likes of Tamarindo and the Nicoya Peninsula get a lot of hype, they also tend to be much more crowded and have darker, more volcanic sand. With the Caribbean's calmer waters, the turquoise waters of Cahuita and Puerto Viejo seem almost surreal.
Pacific – For unique beach experiences on the Pacific side, check out Playa Conchal. This beach just north of Tamarindo is made up of tiny broken seashells. If you're thinking of heading to the South Pacific Zone, explore Manuel Antonio National Park's many cove beaches.
Caribbean – As for the Caribbean side, one of our personal favorites is Cahuita National Park. Just up the road from us here at The Goddess Garden, Cahuita National Park has a beautiful beachside path that allows you to hike right along where the rainforest meets the sea. Here you'll have to opportunity to spot wild monkeys, sloths, toucans and more! A bit further south after Puerto Viejo you'll find a strip of different beaches each worth visiting in its own right. See Punta Uva for its majestic sea arch, Cocles for its surf and beautiful offshore island, and Manzanillo for a wild end-of-the-road experience.
Animals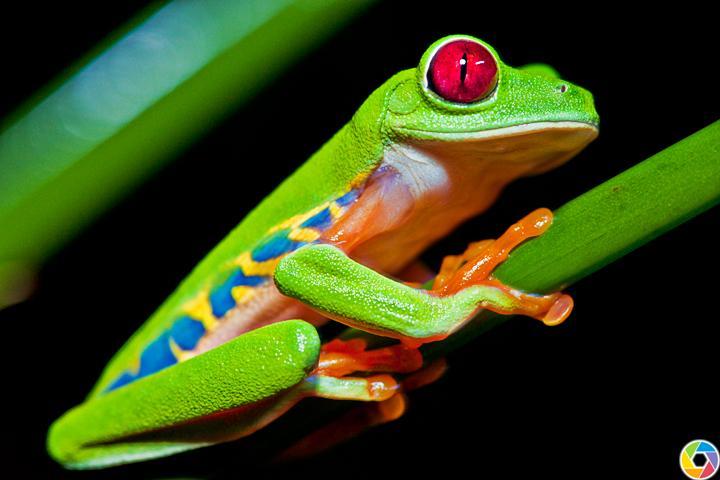 The National Parks of Manuel Antonio to the West and Cahuita to the East are some of the two best places in the country to spot classic Costa Rican wildlife in its natural habitat. But just in case you want to make sure you don't put it to chance there are a few wildlife sanctuaries that help to rehabilitate and release wildlife.
Pacific – Alturas Wildlife Sanctuary just South of Dominical on the Pacific Coast is a rehabilitation center that is usually housing a few abandoned baby sloths or nursing monkeys (among many other animals) back to health.
Caribbean – Just south of Puerto Viejo you'll find the Jaguar Rescue Center. After witnessing the mistreatment of wildlife in Costa Rica, the couple decided it was time to make a difference and they began working with reptiles, rescuing and rehabilitating them out of their home. Soon the news spread and more people began to bring hurt and abandoned animals so in 2008 the Jaguar Rescue Center was born. They treat a plethora of injured animals from sloths to toucans to poison dart frogs.
Surfing
One of Costa Rica's biggest draws is the endless supply of surfing spots on both sides of the country. Whether you're just starting out or you've been riding waves for years, there's a break waiting for you.
Pacific – Surf spots are plentiful and popular along the Pacific coast. Tamarindo and Santa Teresa are two spots that have plenty of surf schools offering to teach you how to catch your first wave. Dominical and the famously long Pavones are a few spots that offer more advanced options.
Caribbean – Two breaks that are great for beginners are Playa Negra, (located not far from our property) and Playa Manzanillo, south of Puerto Viejo. If you're looking for something with a bit more power, Los Tumbos hosts waves that are world class, fairly consistent and extremely heavy. Rides here can take surfers up to 300 meters with swells holding up to 10 feet!
Yoga
We may be a bit bias but we feel Costa Rica is up there as one of the ultimate yoga destinations in the world. It would be a shame to come to the land of Pura Vida and not indulge in meditation and yoga practice. You can learn more about yoga in Costa Rica here.
Culture
For many many years, Costa Rica was closely associated with farming and harmony with the natural environment. You won't find many colonial buildings like those of other neighboring Central American countries. Separated by a large mountain range, the cultures of east and west almost feel like two different countries.
Pacific – Much of the history here is rooted in the ancient Boruca tribe. These tribes still exist today and continue to live in the remote hills and make their impressive masks and other woodwork.
Caribbean – You'll immediately notice a distinctly Afro-Caribbean influence. From the infusion of spices in the food to the African beats permeating through the music to the resident's spoken dialect, the colors of reggae fill the atmosphere.
Weather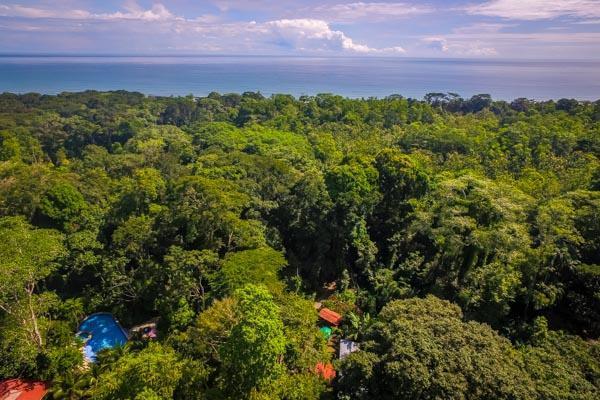 Costa Rica can generally be categorized into two distinct seasons, High Season and Green Season. Typically, high season runs from December to April while Green Season lasts from May to November. High Season is attributed to hot sunny days, little rain and more tourists. Green Season tends to bring rain showers in the late afternoon along with more vibrant plant and wildlife and fewer crowds.
This annual cycle is true for much of the country except the Caribbean coast where The Goddess Garden is located. The tradewinds make this area unique with its own micro-climate that add September and October to the high season category.
All in all, both coasts offer a fantastic and unique experience for travelers looking to escape the chaos of day-to-day life and rekindle your sense of adventure and excitement for life while immersed in nature.
Learn More About Vacationing In Costa Rica