If Costa Rica is on your bucket list, you probably already know that it's one of the happiest places on Earth. You probably also know that it has tons to offer! We've listed a few of those items here, and also some tips to make your Costa Rica vacation the most amazing it can be!
20 Ways To Have A Magical Costa Rica Vacation
1. Do Yoga!
Wellness retreats are getting more and more popular in Costa Rica, and it's becoming a big destination for yoga and meditation retreats. You can take full advantage of that trend at The Goddess Garden. Our open-air yoga decks, serene jungle scenery, and prime beach-front location make it easy for you to find your bliss on your Costa Rica Vacation.
2. Swim In Waterfalls
There are too many to count! No Costa Rica vacation is complete without a waterfall experience.
3. Explore Our National Parks
Costa Rica has 27 national parks and 58 wildlife refuges. We just so happen to be right next to Cahuita National Parks, one of the country's largest, which protects rainforest, river, beach, and reef.
4. Take Public Transportation
This is a great way to stick with the "going green" vibe of Costa Rica while also experiencing the country in the most authentic way possible. The busses may not always be on time, and a bike may not be the quickest way around, but you're sure to have an unforgettable experience!
5. Treat Yourself!
Relaxation is an essential part of a tropical trip! Our ayurvedic spa treatments will make your Costa Rica vacation even more blissful.
6. Have Adventures
While traveling to a foreign country is its own adventure, we make it easy for you to customize your experience! All our adventure tours are eco friendly, close to home, and sure to bring out your inner daredevil! With white water rafting, surfing, ziplining, and other thrilling eco tours, you won't go home without having the time of your life!
7. Help Out
You can donate items to local folks in need, or extend your Costa Rica vacation and volunteer your time at a nature reserve or sea turtle rescue mission. There's a way for every do-gooder to do some good!
8. Those Beaches Though!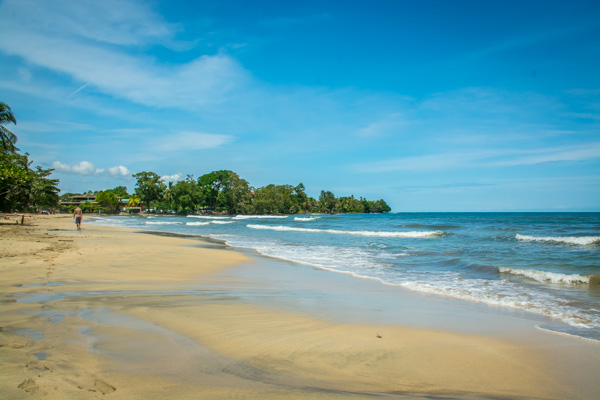 9. Get Outdoorsy
Costa Rica houses 6% of all the biodiversity on the planet, which is pretty impressive for such a small country. But don't take our word for it! Get out there and explore the jungles, get your toes in the sand, and get up-close and personal with all the flora and fauna this tropical paradise has to offer.
10. Choose Some Eco-Chic Digs
Like the ones at The Goddess Garden! Our jungle bungalows are the perfect place to rest your head during your Costa Rica Vacation. They're the best way to feel low-key pampered but super comfy as well.
11. Visit a Volcano
Costa Rica is part of the Pacific Ring of Fire. We have 5 "active" volcanoes, 100 that show some signs of activity, and over 200 volcanic formations. That's a lot of craters to scope out!
12. Get Some Local Culture
Cahuita is a great place to mix it up with the locals during your Costa Rica vacation. With its Afro-Caribbean culture, outdoor markets, live music and authentic cuisine, there's something genuine and diverse around every corner.
13. Make Some Furry Friends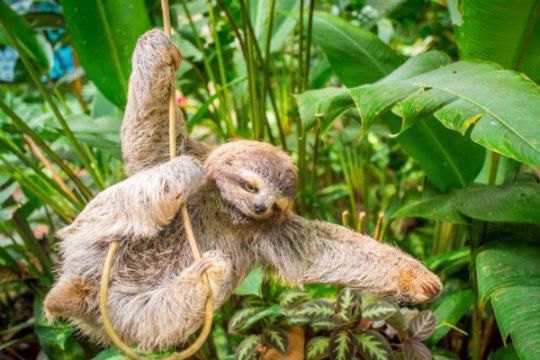 Sloths! Bird watching! Poison Dart Frogs! Oh my! Add some animals to your adventure- whether it's hiking the rainforest or just taking a stroll around our resort, you're sure to come face-to-face with some of the most exotic and breathtaking creatures you've ever encountered!
14. Make Some Human Friends!
There is something about traveling (and yoga!) that brings people together regardless of gender, race, background, etc. Not to mention that the locals are the friendliest you'll find almost anywhere. You are guaranteed to make some lifelong friends during your Costa Rica Vacation, and you'll find that the world is full of loving, caring, free-spirited individuals just like you!
15. Live the Pura Vida Lifestyle
This means doing what you need to be happy, but also surrendering to the inevitable unpredictability of it all. Costa Rica does everything on "Tico Time," which means buses don't always come when they're supposed to, hitchhiking is an acceptable mode of transportation, rain makes everything slow down, and thing just happen when they happen. Be open to it and go with the flow. You'll be feeling the Pura Vida vibe in no time!
16. Enjoy the Food!
There is a ton to taste here, both at our resort and across the country. The fresh, local produce can't be beat, and our ceviche is to die for!
17. Pack Light, Pack Right
Part of the "Pura Vida" concept is living simply. Definitely pack what you need, since electronics, medications and toiletries can be expensive here, but prioritize and leave some things at home. Hint: makeup melts off your face, socks are most unnecessary, and blow-dried hair gets frizzy and damp in the rainforest!
18. Slow Down and Simplify
While it can be tempting to do it all, because there is so much to do in this wonderful country, you can have just as beautiful a vacation in Costa Rica if you take your time and not over-plan. Vacation should be stress-free, and we have everything at The Goddess Garden to make it so!
19. Get Inspired to Travel More
One of the best things about traveling in South and Central America is that everything is so close together. You can spend a couple days in Nicaragua, come do your Costa Rica vacation and get your yoga on, then hop on a bus for Columbia or Peru. The world really is your oyster, and once you get here, you won't want to leave!
20. Love Mother Earth (And Everyone On It!)
Not only is Costa Rica super eco-conscious and focused on conservation, it's a country with no army. In short, it protects peace with its resources, habitats, animals, and humans. That makes it one of the most peaceful, Earth-loving places you can be.
All these breathtaking things (and others that aren't listed!) exist to make a Costa Rica vacation the most beautiful and worthwhile thing you may ever do. This amazing country will put you on the fast track to happiness, and maybe even change the way you think about your life back home. This is one vacation that will stick with you for years to come!
Get In Touch With Us About Organizing Your Vacation To Costa Rica