Planning an international yoga retreat is a big job. In part one of this post, we talked about some things that need to be taken into consideration such as advertising, taking care of your attendees and planning a great theme. In part two, we'd like to give you the lowdown on the business side of things.
These details may be difficult to navigate and aren't really the "fun" part of planning an international yoga retreat, but they are necessary. With our help, and perhaps some advice from yogis who have experience leading their own groups, you'll be on your way to planning a retreat, an essential part of any yogi entrepreneur's business plan!
Essential Advice For Planning Your First International Yoga Retreat
Financial Considerations
When strategizing your first international yoga retreat, you have to crunch some numbers to figure out what to charge each student. The financial risk is yours, so it's necessary to do some detailed budgeting with your chosen resort before you start to advertise and offer the trip to people. Some things to consider:
– Are you doing this for fun or profit? You can break even and still have a rewarding experience.
– What is your profit goal?
– How many people do you need to book in order to hit your profit goal?
– What is your initial deposit to the venue? Will they accept a deposit and payment in full when you arrive with the group, or is payment in full due to reserve your time slot?
– What do you need to tack on after each person's trip is paid for? The norm is around $400-$1,000 per person.
– Would you like to supplement your profit by offering private sessions during the retreat?
Also, things to consider for your outside costs:
– Your own travel expenses
– Advertising for the retreat
– Time you'll spend on organizing and planning
– Lost income from classes you'll miss while on the trip
And your students' outside costs:
– Time they'll be taking off work
It's important to reflect on the big picture when deciding what to charge. Weighing all of these pieces will help you come to a fair price point for everyone. Ideally, your prices should cover your total costs and generate a profit. Your first time is going to be a bit of a guessing game, and you may fall short, but it's all a learning experience that will help you get better each time you lead an international yoga retreat!
Legal Considerations For An International Yoga Retreat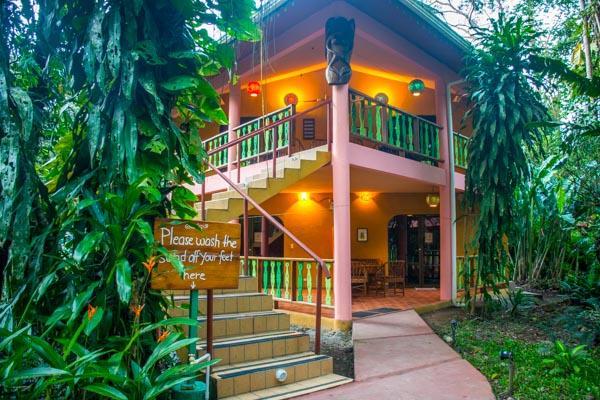 This one is likely the most important piece of planning your international yoga retreat. Having contracts on your end with the resort and on the client end with your participants can help save a lot of chaos later on.
These contracts may seem like your least favorite task to tackle, but they will basically protect everyone involved. They will cover issues like:
– Protecting your investment with the resort.
– Guaranteeing your students' spots on the retreat.
– Locking in participants with deposits, required pay-in-full dates, and cancellation and refund policies so you'll be sure to receive your return on investment.
– Stipulations about what is and is not covered by students' investment: meals, ground transport, etc.
– Emergency contact info for each participant.
reminding students that their safety is their own responsibility.
Everything is easier when expectations are clear. It's a good idea to have a lawyer take a look at your contracts and waivers before you finalize them to make sure you're covered and everything is legally sound. You may even be able to use some of the legal material (i.e. waivers) you already have in place at your home studio to save some time.
Also important when planning an international yoga retreat are the unique insurance requirements to ask about for yourself:
your personal insurance policy
cover you wherever you are?
– Does it only cover classes in your home studio?
– Does the resort have its own insurance, or does it require you to be covered under your own policy?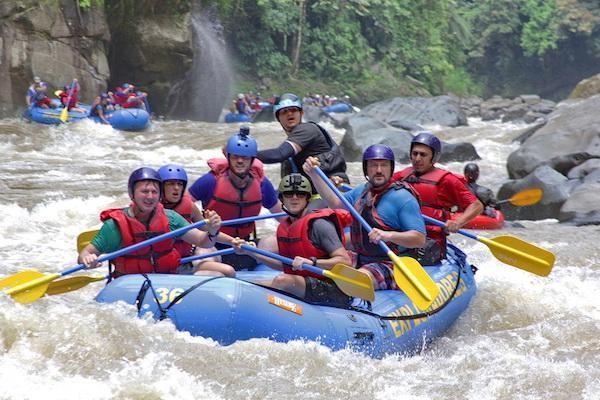 For your students, it should be made clear in your contract with them that they are responsible for getting health and/or travel insurance if their home policy doesn't cover them.
Safety and legality might be boring, but getting your ducks are in a row in these areas will make everyone's experience more positive and smooth.
Plan for Some Worst Case Scenarios
Let's face it, traveling internationally with a group and putting a lot of people together for a week is bound to present some speed bumps. This is why contracts and insurance are important. But you'll also run into any number of issues with travel, interpersonal relations, or your own unforeseen issues.
Obviously, you won't be able to predict every little scenario that may arise on your international yoga retreat. But it's a good idea to talk to teachers who have hosted retreats before, and come up with a list of potential problems that could arise. Then make a Plan B for each of those situations. The more prepared you are the better. Be flexible and try to go with the flow, but having back up plans will help things go smoothly if hiccups happen.
Get a Sneak Preview
It's a good idea to scout the location or your international yoga retreat in advance to make sure it fits what you're trying to give to your students. Examine the yoga space, check out the accommodations, and try the food. Check the schedule of the resort, and see if you'll be sharing the space with other groups or individual travelers.
If you know someone who has been to your location and recommends it, you can probably give it the go-ahead, but it's usually a good practice to experience it firsthand. Just think of it as an excuse to give yourself a bit of a vacation before you start the work of planning!
We All Have To Start Somewhere!
It's possible that you may not fill up your first international yoga retreat. It's a complicated endeavor with many moving parts. But it can also be one of the most rewarding things you've done thus far in your career. Don't be afraid to ask for guidance from teachers who have hosted retreats before and do lots of research. We are part of a yoga community for a reason!
Your first experience planning an international yoga retreat is bound to bring you a lot of learning, so be kind to yourself and try not to force the process. Be flexible, and be clear about your intentions, and your first international yoga retreat will be a hit!
Get In Touch With Us About Bringing A Yoga Retreat To Costa Rica